Who is behind Occupy Life Occupy

Designed by GOEMO.de



Erv Wagner walks down his street in the outfit he wore while making his journey to Washigton D.C., in April. Wagner walked from Silver Beach in St.Joesph to the nation's capital nearly 700
miles, in effort to raise awareness for Alzheimer's patients.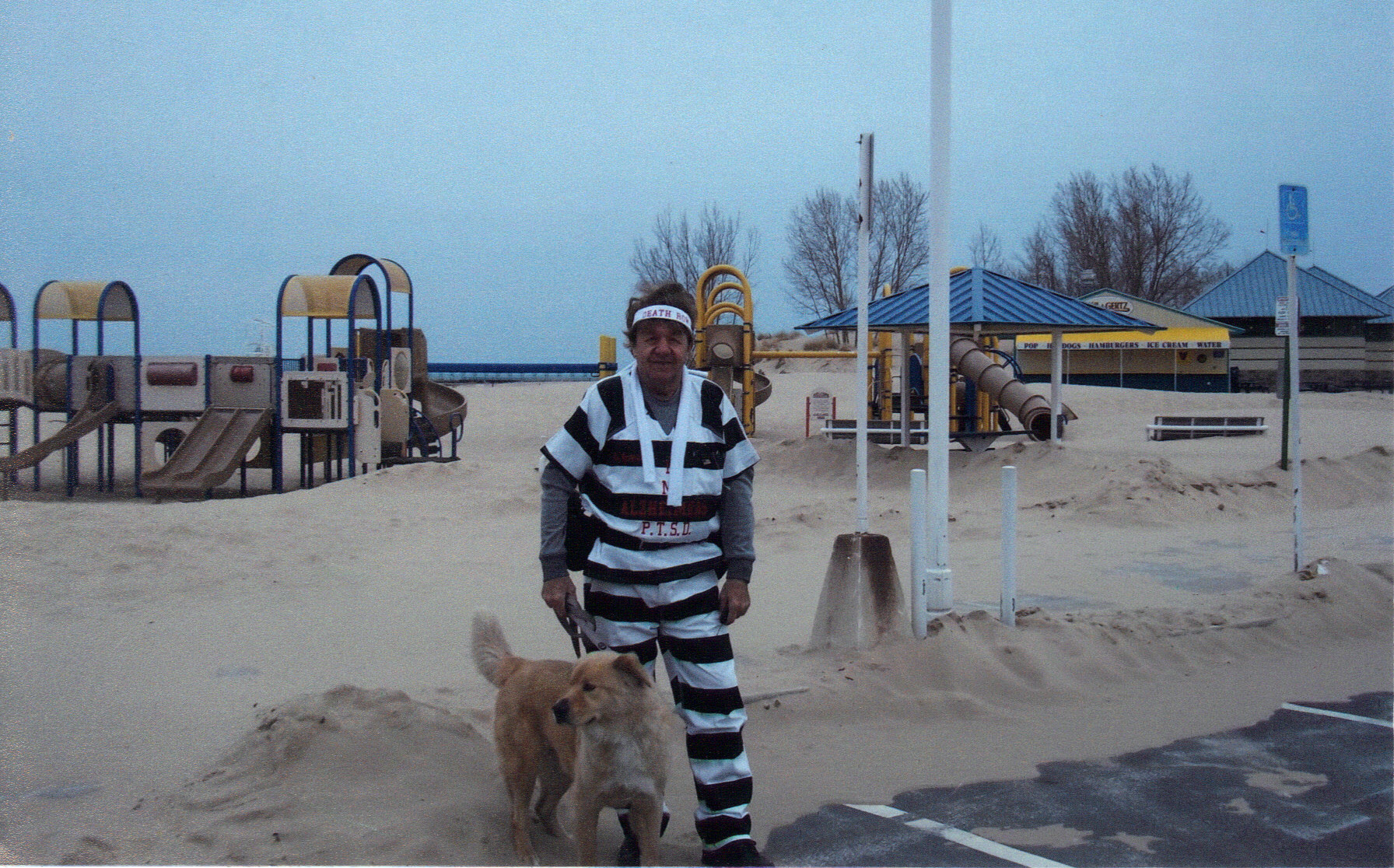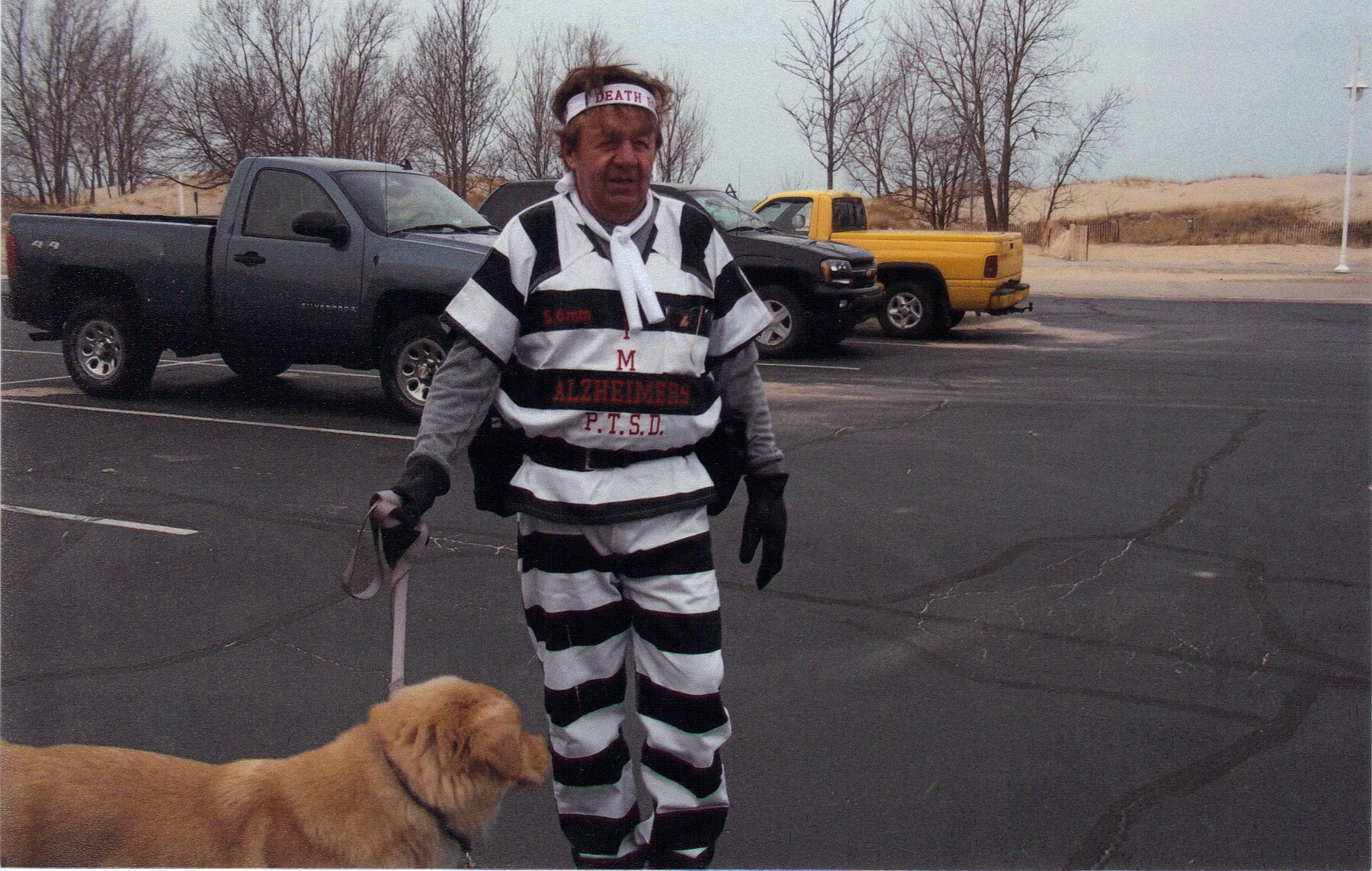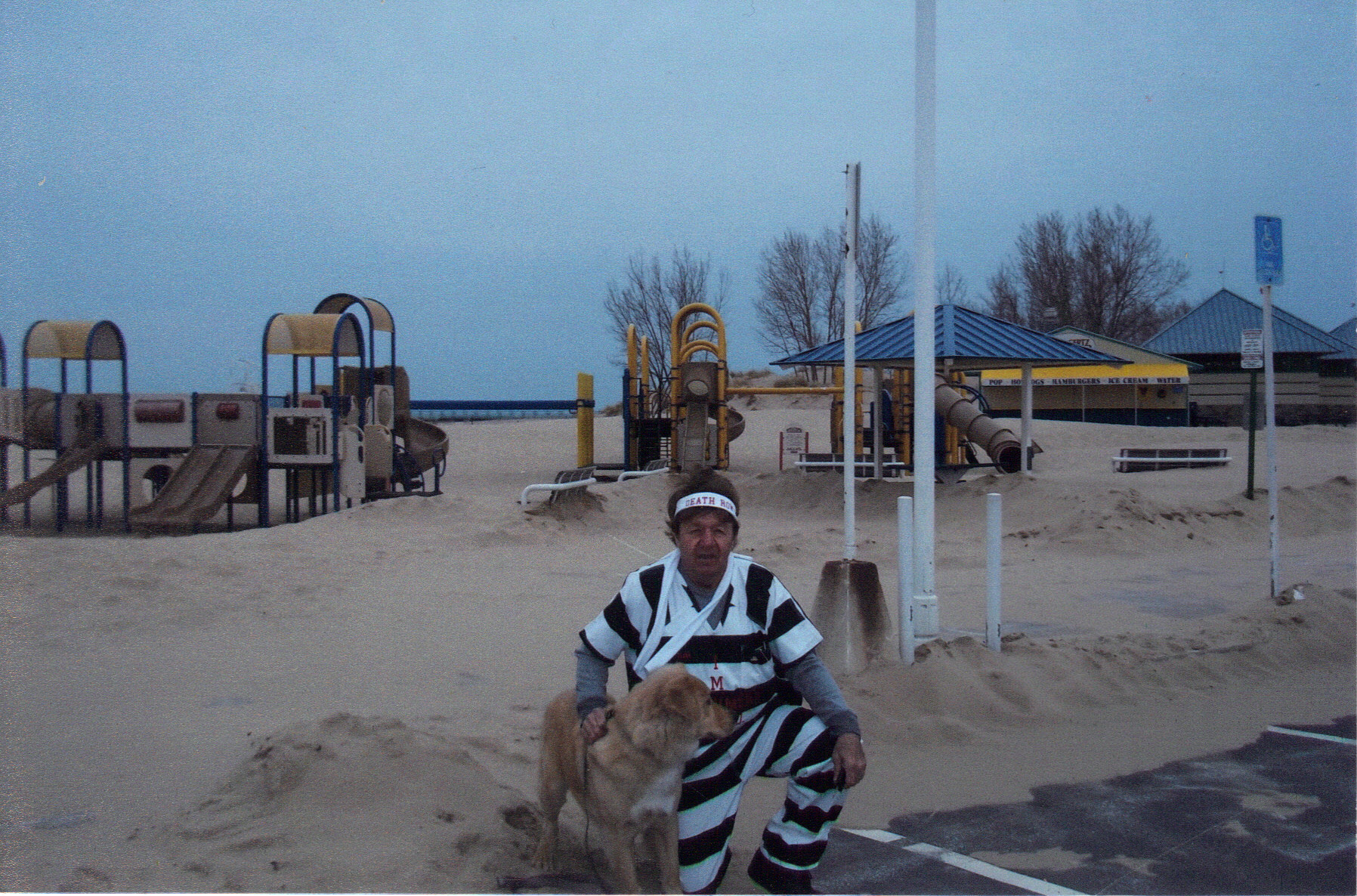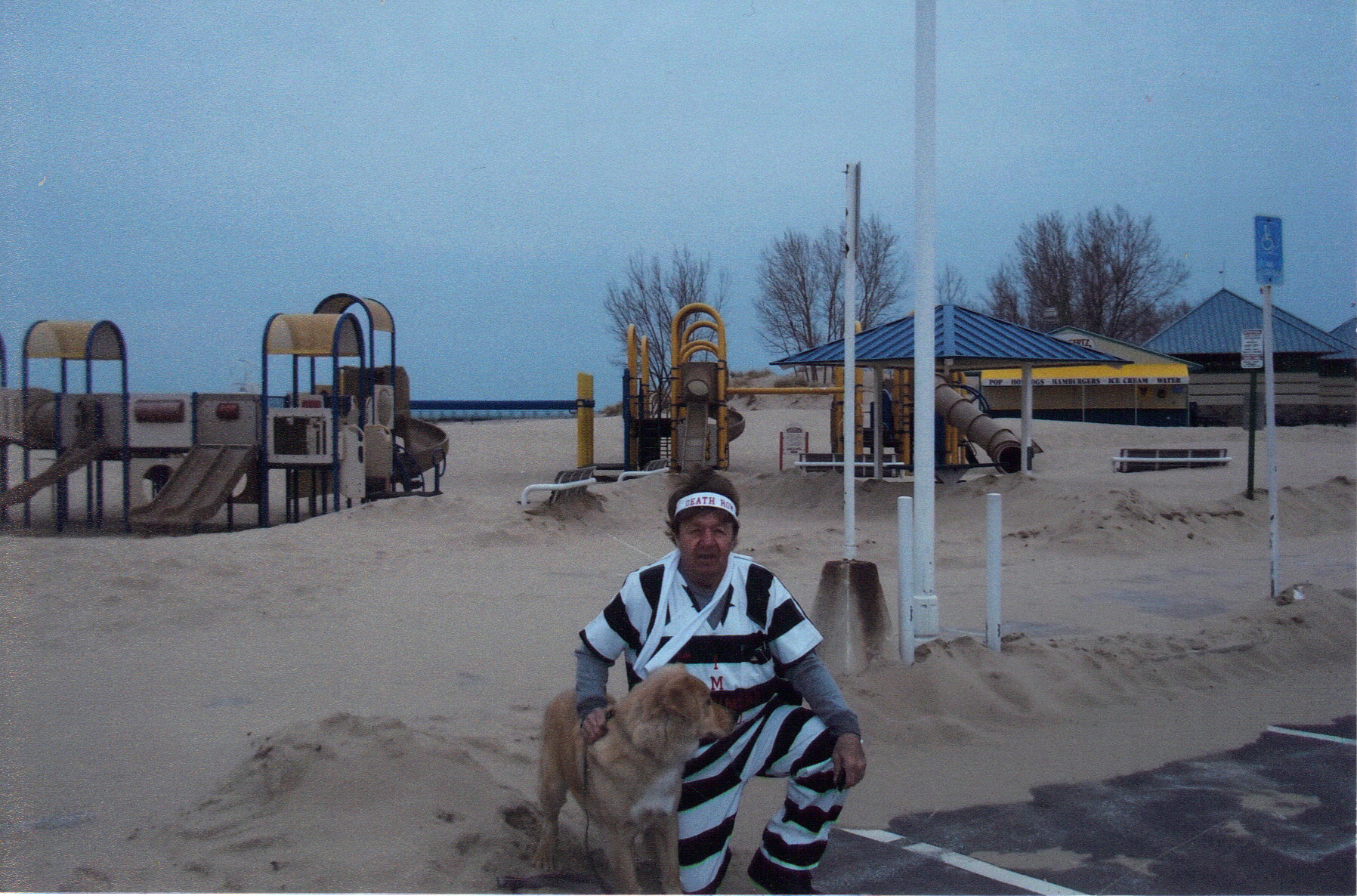 Tuesday, July 23, 2013

Diagnosed with Alzheimer's disease two years ago, Ervin Wagner set out to do what he could to raise awareness of the illness and others that affect millions of people.
Dressed in prison-style black-and-white striped clothes printed with his messages, the 68-year-old St. Joseph man walked 700 miles in the spring.

He hiked from Silver Beach in his hometown to the Capitol in Washington, D.C., covering 18-30 miles a day and aiming to urge federal officials to spend more on disease research.

Wagner said he chose the attention-getting prison garb for his walk to bring home a stark message - with no cure in sight Alzheimer's is a death sentence.

Wagner, of 2311 Old Lakeshore Drive, said he trained three months for the trek, which lasted from April 6 to May 21. He used a trail vehicle that he retrieved at the end of each day's walk, and spent nights either in the car or motels.
Along the route, the retired construction worker and Air Force veteran of the Vietnam War said he had plenty of interesting encounters, met new friends, but was never threatened.

Wagner contends that the federal government must devote more money to research for brain diseases, which he calls "brain polio." Alzheimer's affects 5.6 million Americans, and the number is expected to increase dramatically in the years ahead.
According to the Alzheimer's Association, the government spends less than $500 million a year on research for a cure. Put another way, that's only $100 for each $28,000 spend through Medicare and Medicaid to care for patients with the disease.
His website is
occupylifeoccupy.com


Staff Writer Scott Aiken recently talked with Wagner about his journey.

Do you feel that your long walk made an impact?
I feel it made a huge impact within myself and the friends that contacted me. They could all see where, if we all work together, we could make a change in a person's life.

Did you get a reaction from the officials in Washington?
The people in Washington (Congress) were in session, but the people that I met on my way, they all welcomed me. They welcomed me by telling me that family members had cancer or Alzheimer's or Parkinson's.
Every place I went, people were saying their family, their husband had this or that.

Were many people along the way willing to stop and talk?
Some would stop and talk to me. They were really encouraging and asked me what was going on. A number of them had cancer or other diseases and they didn't know what I was doing. The youths enjoyed talking to me and taking photos. But on the other side, with this jail outfit, people were a little bit scared. They thought I was a con that had just gotten out of prison or jail.
But literally hundreds were taking pictures. As I was three stops away from Washington and on top of a mountain, a family drove by and they pulled over. The gentleman got out of the vehicle with his son about 15 years old and he yelled at me, 'I saw you on television last night.' But he thanked me for what I was doing.
Considering the clothing you wore, did you attract attention from police?
Yes I did. The police, from the state police, county and city police, they all stopped me all the time - 85 times altogether. But they were all great. A number of them bought me lunch or supper. They gave me a few souvenirs. They got me a ride back to my trail vehicle eight times. And what they really wanted to do was give me a ride 25 miles outside of their zones. They said the only calls that they were getting on 911 was me, and they were getting them all day long. I said, 'this is working.'

Do you plan to do more?
Yes. I plan to do more if I can get a little help from my friends. In the last two years of fighting this I have spent $19,000 of my money. I sold my guns, souvenirs, and all the things I can sell to raise funds for this. I would like to walk from Washington to New York to the United Nations and present the 193 members with a paper that would ask them if they want to join an international group for the cure of cancer and brain polio, which has about 500 different variations. With my 700 miles, and the 300 miles to New York, that would be 1,000 miles.
If I can get enough funding, the second time around I would not have a trail vehicle.
I will walk until I get tired and stay. I would love to finish up what the Lord has put into my mind to do. Just think if we got a cure.